Fort Fred 2014
April 26th, 2014
I recently travelled to DC/MD to spend a fun weekend with my good friend Gloria. We spent a day seeing historic-fashion-related spots of interest in assorted museums in downtown DC, and then we headed out to Fort Fred for a day of costumes, friends, and shopping!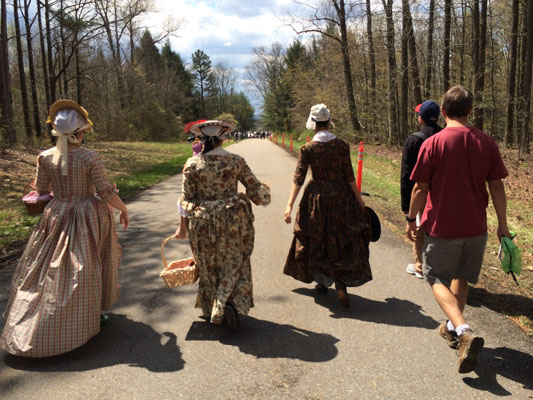 I wore an older dress, but finished this fun, fabulous, gigantic hat in time to wear it!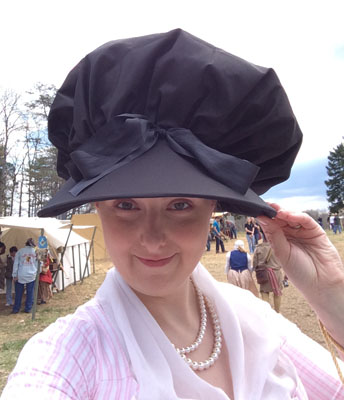 First things first, we got right down to the business of shopping. . .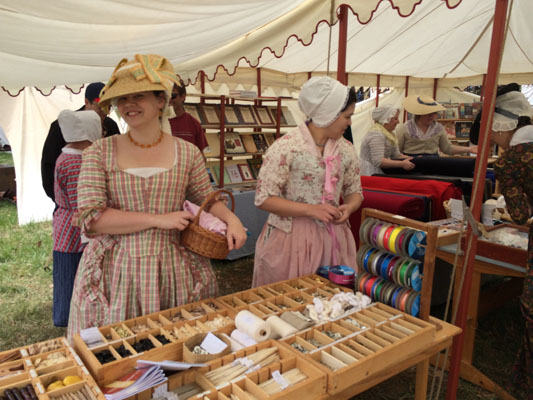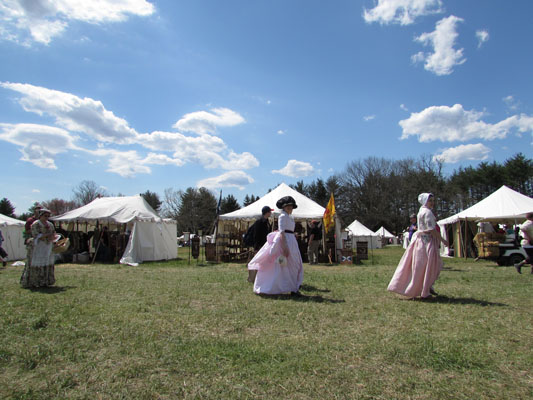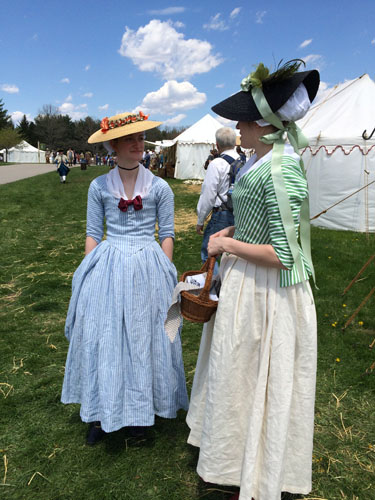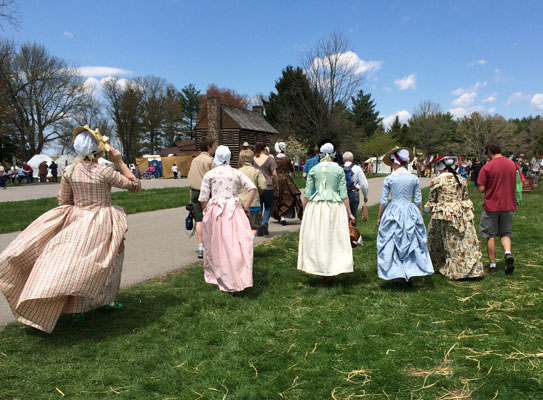 What, they didn't have Hello Kitty iPhone cases in the 18th century? I'm sure you must be wrong. . . Side note: I love the way the wind kept puffing up my bonnet, making it look extra huge and crazy!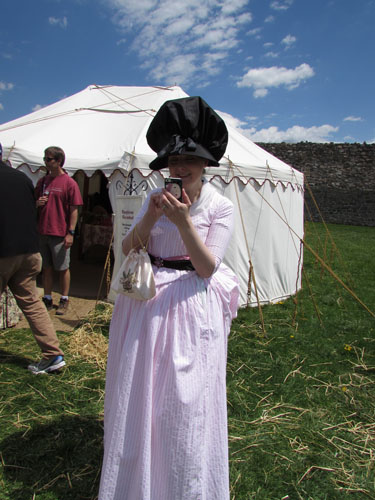 Gloria's lovely printed cotton dress with polonaising. . .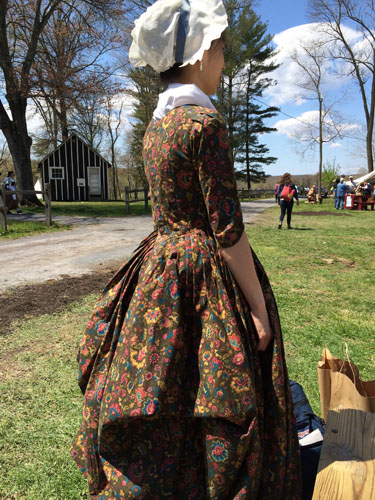 Where would we be without my traditional, anachronistice Coca-Cola advertisement? I'm eternally grateful to Mike for this particular Diet Coke because I was SO in the mood for it, and thought they didn't have Coke at the marketplace at all!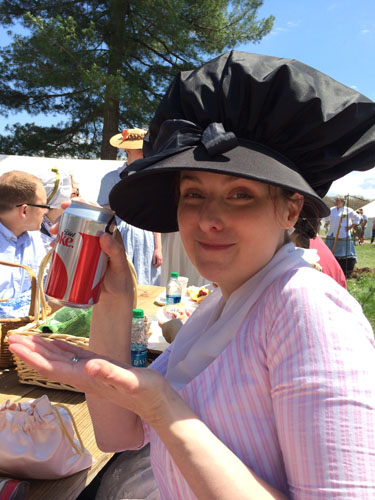 A quick necklace fix. . .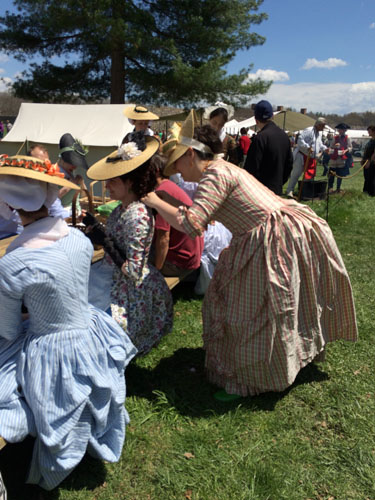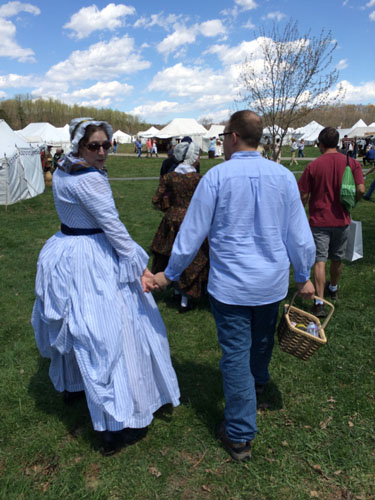 And. . . More shopping!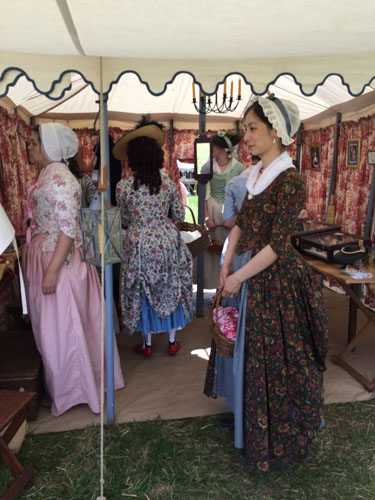 All that shopping, and all I'd bought was this printed neckerchief, which Gloria obligingly held up for a photo: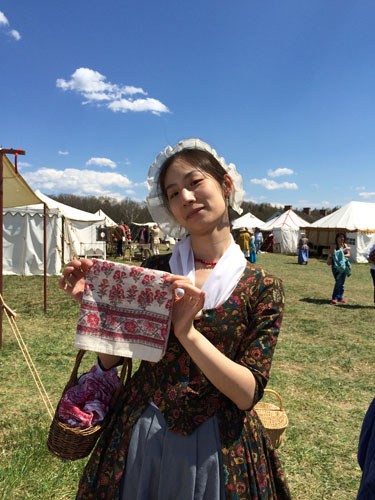 Kat and Judy, looking fabulous in their polonaised gowns!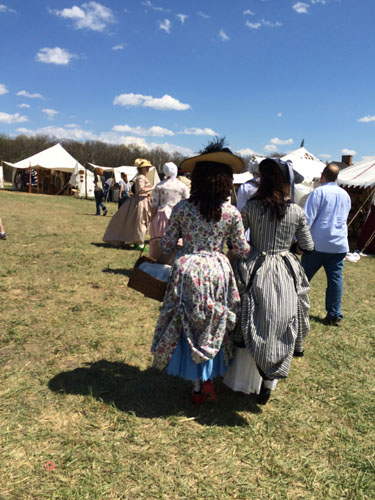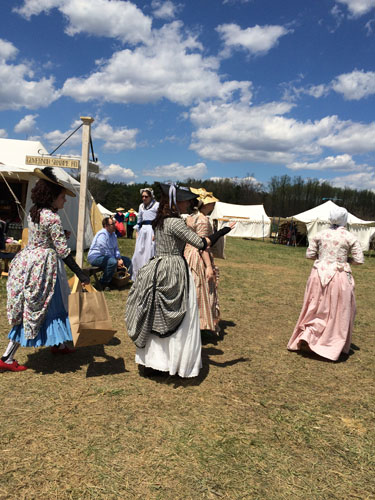 It was so windy! See how Taylor's dress is trying to take flight as she chats with a friend she bumped into. . .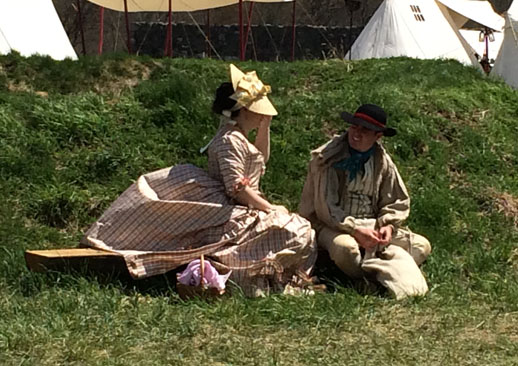 Doug and Mike were such good eggs, lugging around bags of shopping!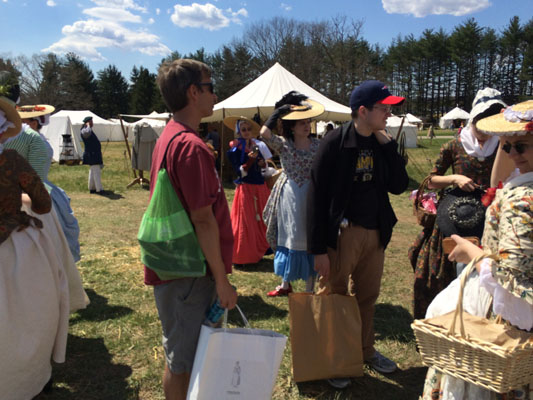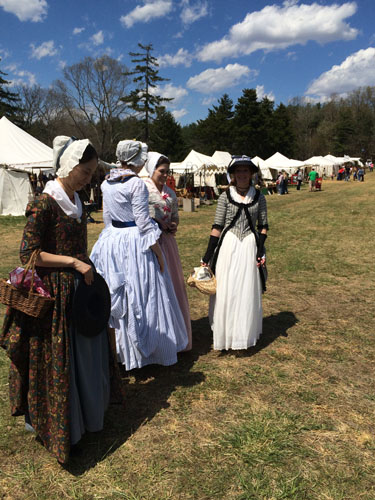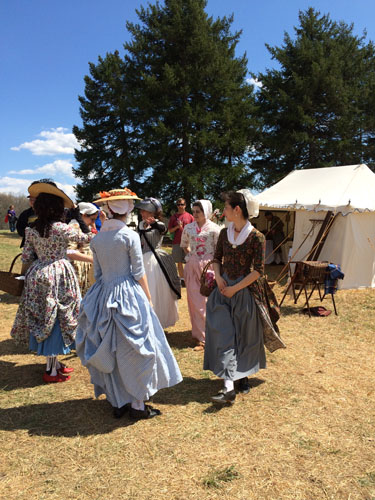 Apparently, even though some folks had visited the marketplace several times over the years, nobody had actually been to the fort itself! We remedied it this time, and saw a little reenacting, and then took tons of pictures of all our fabulous costumes.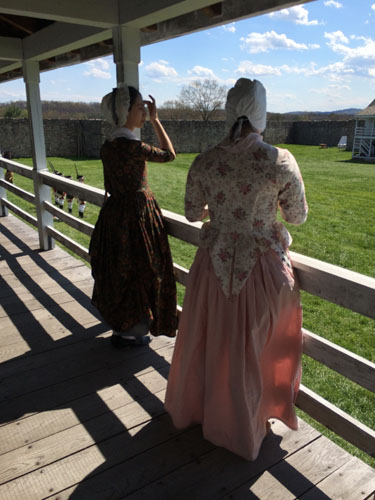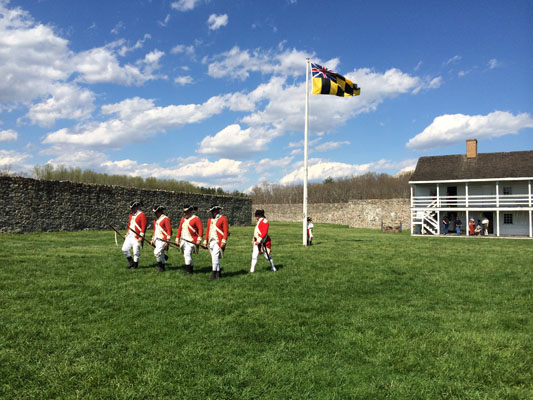 Mike was our official Massachusetts Costumers photographer, because he is so great at getting great costume pics, and so very willing to do it!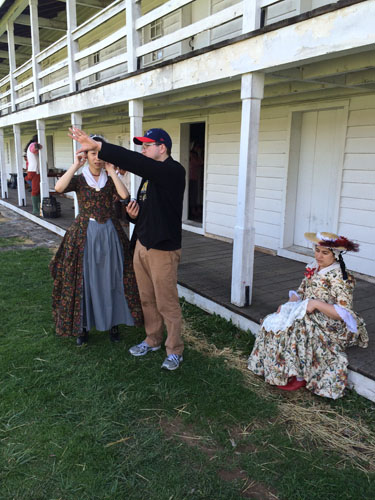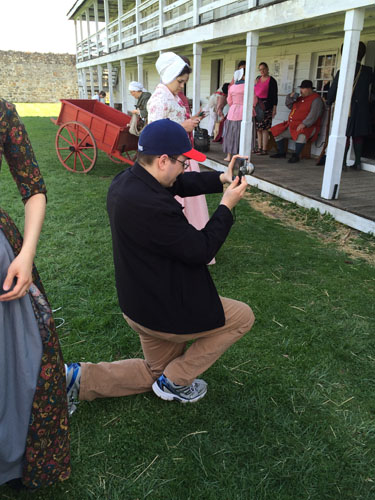 Maggie in her fabulous curtain-along ensemble: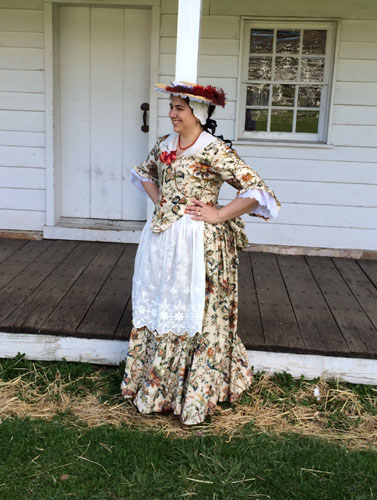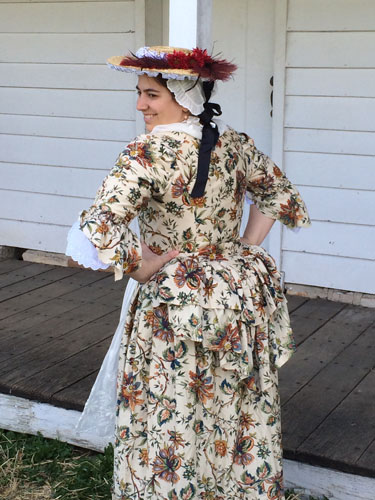 Isabella, sporting my favorite color, and with bright pink ribbons that are one of her Fort Fred purchases from this year!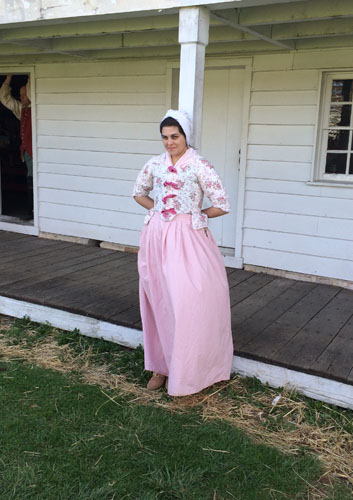 My lovely hostess, Gloria, looking charming in her printed cotton dress: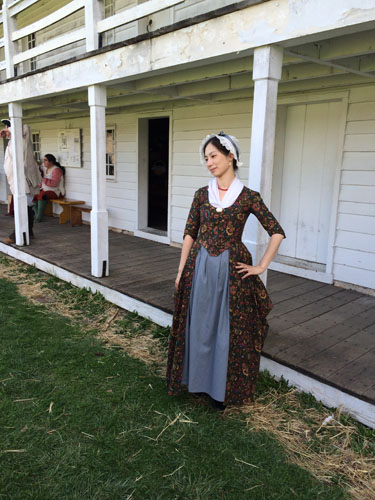 But secretly, I love the silly pictures the best!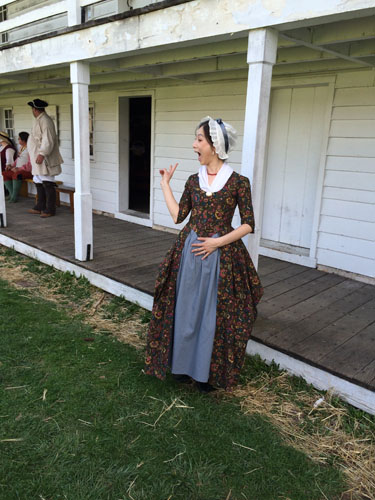 A little impromptu gown surgery before going in front of the lens. . .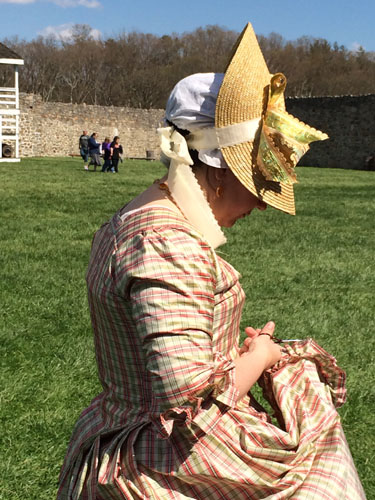 Taylor in her fabulous cross-barred silk dress and a new hat she trimmed in time to wear to this event: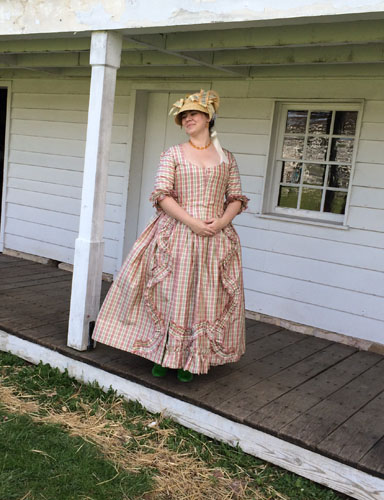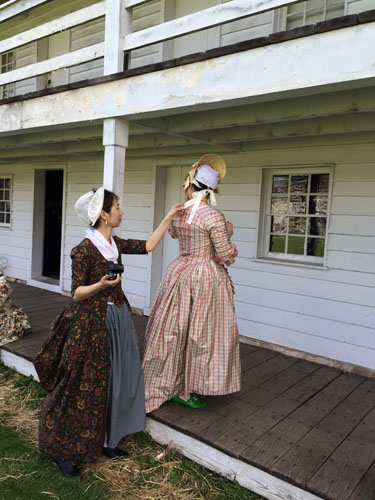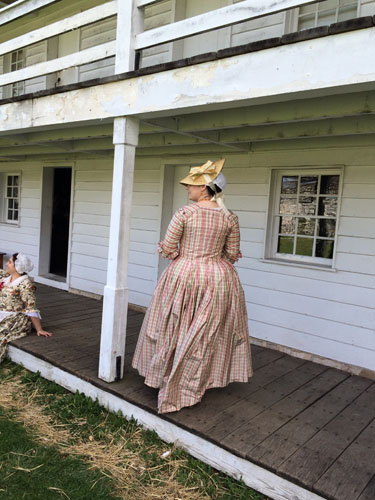 Stephanie and Matt were so adorable, and apparently unintentionally matched in their blue stripey ensembles (though from very different eras, of course!)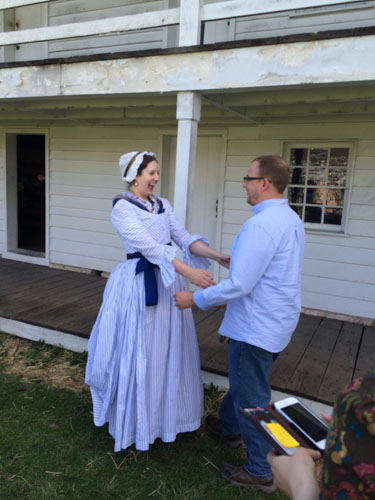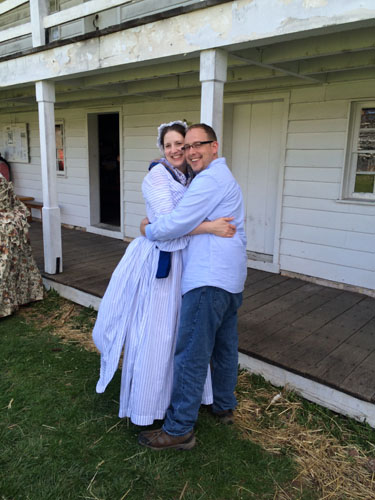 Another adorable couple: Maggie and Doug!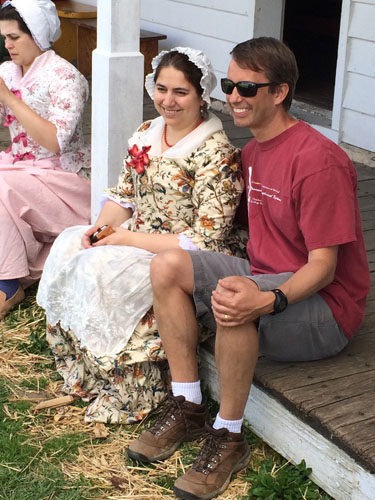 Then it was my turn to model my outfit, by which I mean, my fabulous hat because that's what this outfit was all about! ;)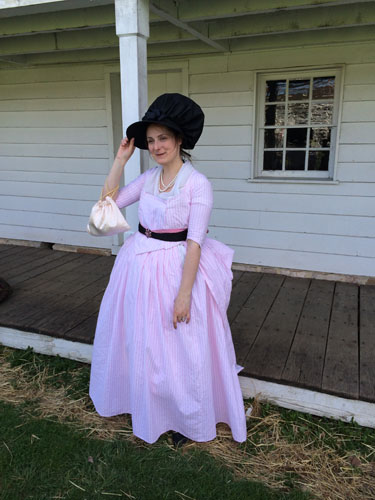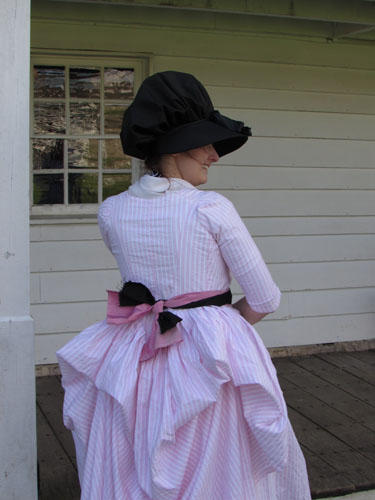 I don't even know what's going on here, but it's hands-down my favorite picture of me from the day! The Bonnet Monster will get you!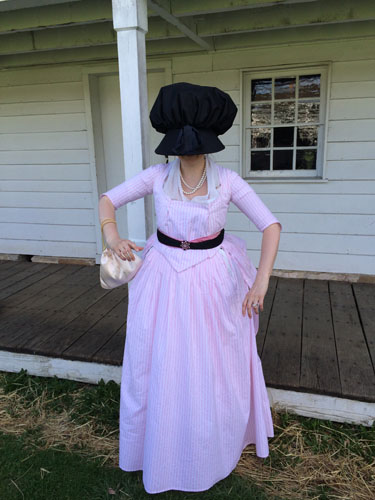 Of course, there must always be a shoe shot!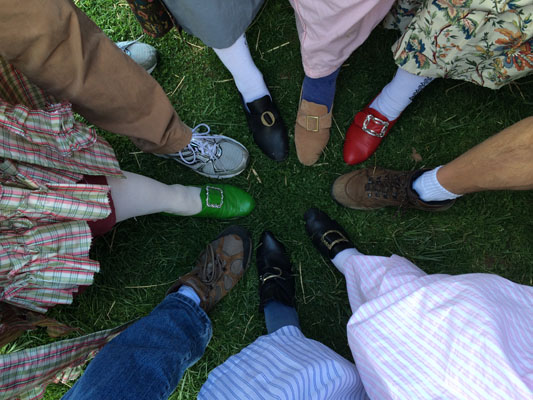 This one pretty much sums up the weather we had that day: Lovely blue skies, but SO MUCH WIND!!!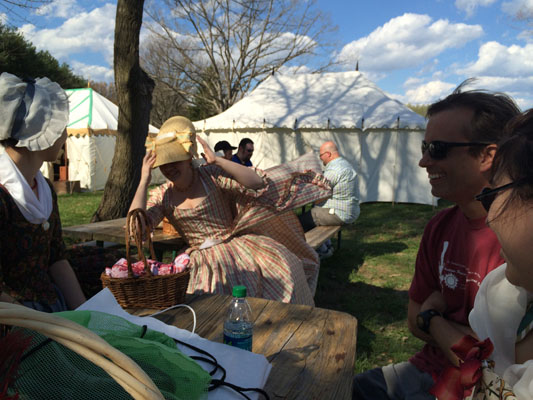 Special thanks to Taylor and Stephanie for all the pictures here which have me in them!
This page © 2014 by Jennifer E. Lithgow