King Richard's Faire
September 18, 2011
A group of Massachusetts Costumers made their way to a becoming-annual trip to King Richard's Faire!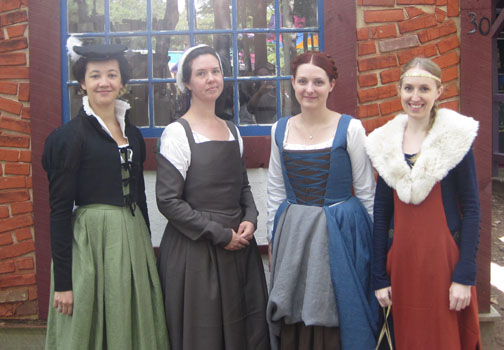 Right away, there had to be much primping and photographing!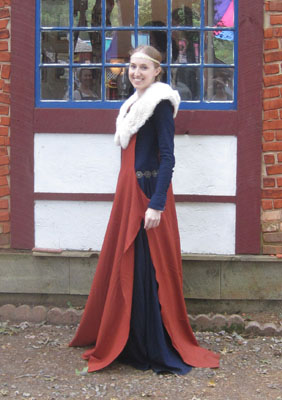 &nbsp&nbsp&nbsp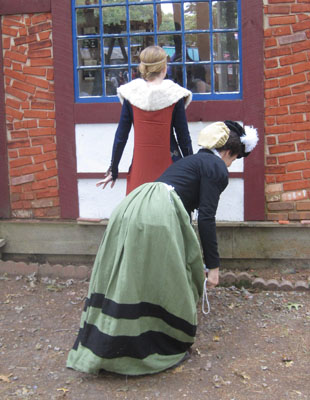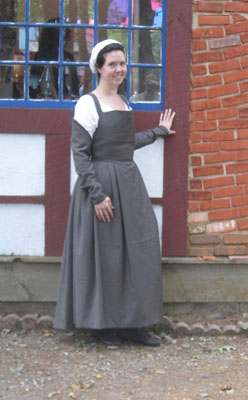 &nbsp&nbsp&nbsp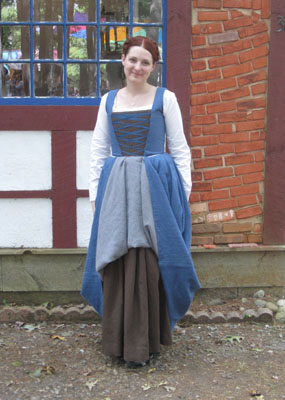 Quinn approves!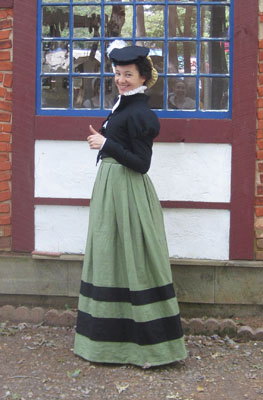 Among the fun to be had at the fair is the archery. . . Here, Carly takes aim, while Quinn proudly displays the certificate she earned for hitting the target smack dab in the middle!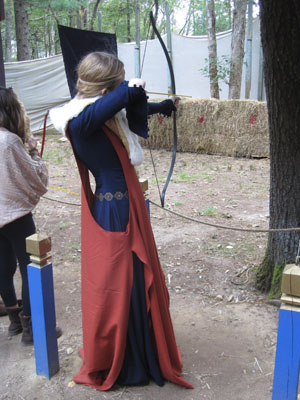 &nbsp&nbsp&nbsp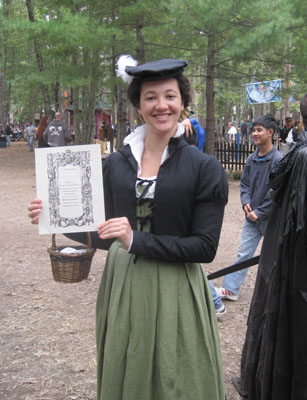 And of course, what's a trip to Faire without a good joust? Here is our knight, the Christmas-colored knight! ;)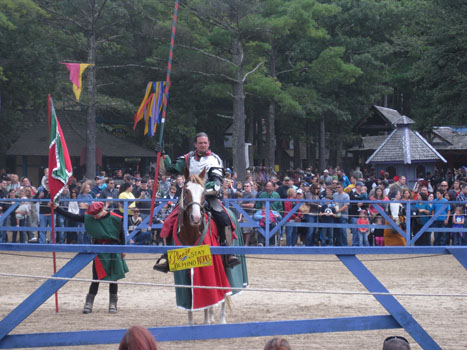 If one finds the joust too tiresome, there's always the iPhone, on which to share your costuming plans!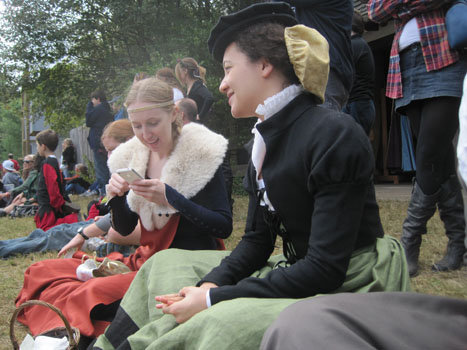 Quinn and Jenni in the stocks!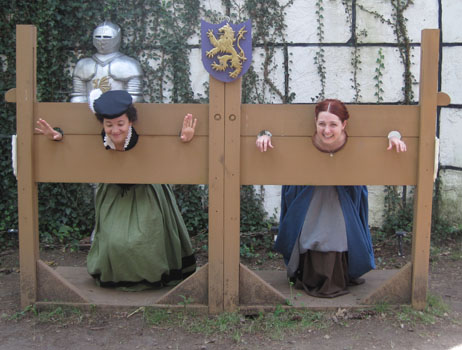 A sad costumer here. . . If they had a suggestion box, I most definitely would have firmly advised a switch to Coca Cola products, stat!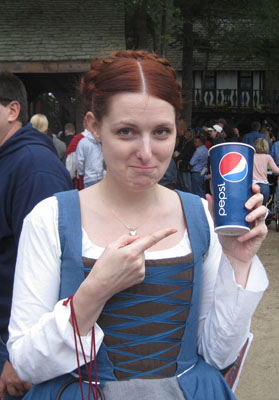 Mustn't get any 16th century style muck on one's dress!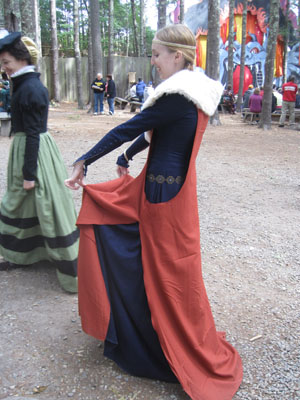 Jenni shows off her excellent ring of keys, which amused her way more than such a silly trinket should do!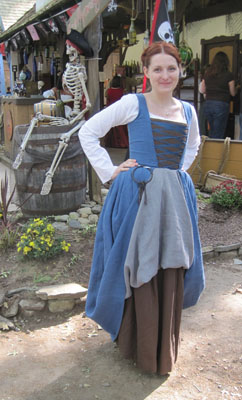 Bring out your dead!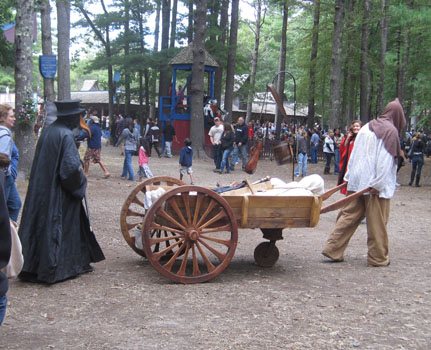 Where's Waldo?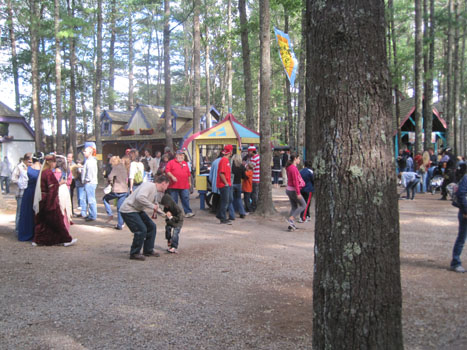 All in all, another fabulous year at the Faire! Can't wait for next year!
This page © 2011 by Jennifer E. Lithgow